The Information Technology (IT) Essentials course introduces students to the foundation of connecting computers to networks.  This course is designed to provide students with simulation tools, hands-on labs, and troubleshooting procedures.  It is the first professional step into a career in IT as a computer technician. Students often find themselves disassembling and reassembling computers, video game consoles, and other electronics they never imagined they'd see the insides of, sometimes repairing "broken" items as they learn.
Students will be able to prepare for the CompTIA A+ Certification.  Completion of both classes (1 credit each) in this Career and Technical Education pathway will enable students to pass this test, paid for by Sweetwater Union High School District, opening up job opportunities that start in the range of $25 per hour!
This series of classes are a great gateway to (but not required for membership in) several Palomar clubs, as well, including the competitive Robotics and the Drone/Quadcopter club.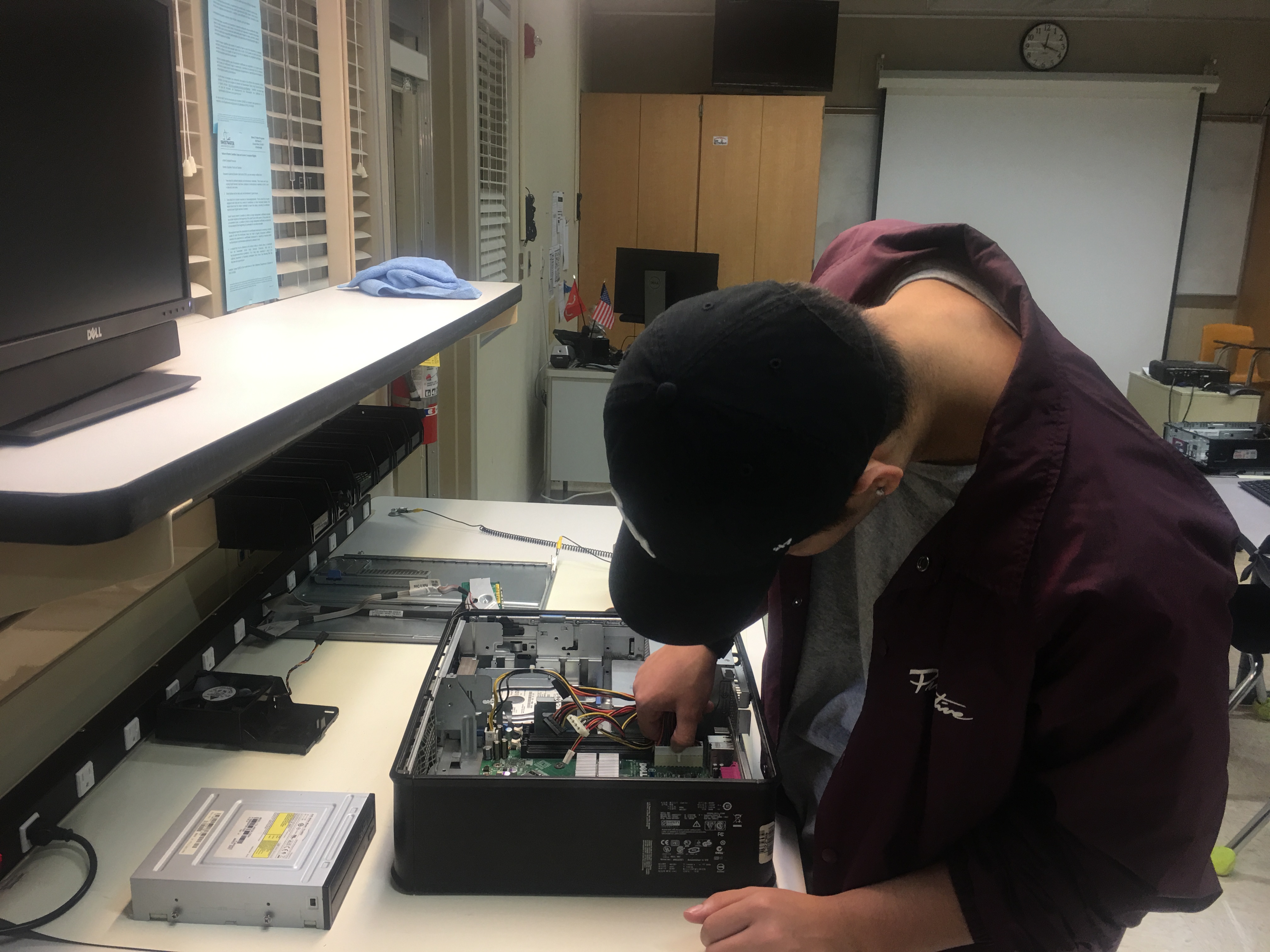 ---
IT Essentials
Katherine Velliquette