Academic Programs
Palomar Scholarship Foundation
The Palomar Scholarship Foundation was established with the sole purpose of supporting Palomar graduates in their quest to continue their education after high school.  The board of directors is made up of current and past Palomar staff who all care deeply about the success of Palomar graduates.  This scholarship application is for current or recent graduates of Palomar High School in Chula Vista, CA.   Click on the link to complete your  Application for the Palomar Scholarship.  You will be contacted at the phone number, email and address you provide on the application, so please ensure the information is accurate.  This scholarship is paid directly to the school or bookstore, or in the form of reimbursement to the student with a receipt.
A scholarship is an award of financial aid for a student to further their education.  The links below are to multiple types of scholarships available to your child.  Investing a few hours in completing the various applications can result in receiving hundreds, possibly thousands of dollars to help finance a person's education.
Financial Aid (FAFSA)
 FAFSA is a Free Application for Federal Student Aid. A form that can be prepared annually by current and prospective college students (undergraduate and graduate) in the United States to determine their eligibility for student financial aid.  You can access the FAFSA website here for more information: Federal Student Aid Website Link.
College Study Skills
The Palomar High School College Study Skills Class is a preparation for college course. This course concentrates on skills such as: note taking, organization, studying, and writing for college. Students have an opportunity to earn two high school electives and two college units at the completion of the course. Students are required to maintain notebooks, participate in class discussions, attend field trips, and complete homework. This course will assist students with college application, essay writing, sharpening social and interview skills, and financial aid/scholarship applications. Students who complete this course will be prepared to enroll in college-level courses, and have financial assistance to help them reach their post-high school academic goals.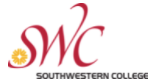 ---
Culinary Arts
The County Regional Occupational (ROP) Culinary Arts program offers many free classes on campus which are designed to prepare students for a specific job or trade and which can also count toward high school graduation elective requirements. This course provides entry-level and advanced training for positions in the food service industry. Instruction covers the following areas: career preparation, customer relations, food safety and sanitation, basic kitchen skills, food production, nutrition, workplace interactions, business math and cost control and train on commercial equipment. Ms. Flores, the Culinary Arts teacher, provides the students with opportunities to cook for themselves and feed their parents at special events.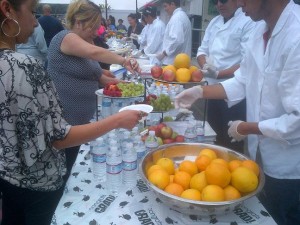 ---
Information Technology (IT Essentials – temporarily suspended)
The Information Technology (IT) Essentials course introduces students to the foundation of connecting computers to networks.  This course is designed to provide students with simulation tools, hands-on labs, and troubleshooting procedures.  It is the first professional step into a career in IT as a computer technician.
Students will be able to prepare for the CompTIA A+ Certification.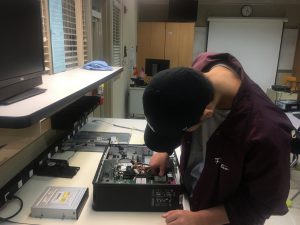 Health & Wellness Programs
Palomar FREE Store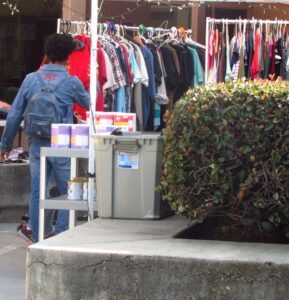 The Freestore is a basic needs closet run on donations every Thursday during class breaks.  We have large distributions once a month but the Freestore is always available to students who are in a pinch.  On a daily basis we have students coming in to replace torn or stained pants or get a sweatshirt when it is chilly. The store is heavily used and highly dependent on donations.  If you are able to reach out to your friends and family please help us stay stocked with donated items.  We are mostly in need of things that appeal to boys- we are always very understocked in men's items.  That said we will take anything a teenager would like, most popular are hoodies.  They go immediately as soon as they come in.  We also love your donations of reusable bags for kids to take their hauls home discreetly. We also go through a lot of deodorant and small toiletries so any donations of these items would be put to use immediately.
Scripp's Health – Free Clinic
Temporarily Suspended 
The Scripps Family Practice Clinic is a free clinic located on the Palomar High School campus. The clinic serves the students who attend Palomar, their families who reside in the same house of the Palomar student. The Clinic is staffed by an attending physician, Dr. Rodriguez, and residents from UCSD, who come once a week. The clinic is targeted primarily for those who do not have insurance, but if you have insurance and need an appointment because you cannot get into your own primary care physician, our clinic will see you and again, it's free. The clinic specializes in all aspects of health, including birth control for women and men, mental health, illness and injury. We are limited as to what can be provided, so services like x-rays and blood work would need to be referred out. Before an appointment can be made with the School Nurse, a consent form must be filled out and kept on file. If a student is 18 years of age or older they may consent for themselves. Please contact the School Nurse for any questions.

Center for Mindful Relationships (CFMR)
Palomar offers both individual and group counseling that is facilitated by counseling interns from the Center for Mindful Relationships (CFMR). The Counseling program consists of MFT (Marriage and Family Therapist) interns and trainees who are supervised by licensed, clinical therapists.  The issues that are dealt with include depression, substance abuse, teen pregnancy, anger management, grief and loss, peer pressure, communication skills and an array of other concerns.   If your child is under 18 years old then he/she will require a signed parent permission slip to participate in this program.  Please click a link below to print a permission slip in the language of your preference.  Sign it and send it to  school with your child.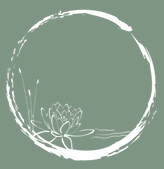 Parent Permission Slip – Spanish      Parent Permission Slip – English
Palomar Vision Program
There are two programs that can address vision impairments with students.
One is the Lion's Optometric Clinic. This is a low cost option for those that do not have insurance but need to obtain a vision exam and glasses for their child. Please see the School Nurse to have your child's vision screened and a referral given to Lion's Optometric Clinic.
The second program is through VSP. It is a program that provides a free eye exam and glasses for those that do not have vision insurance (including Medi-Cal). Please see the School Nurse to have your child's vision screened and to obtain more information about the VSP program.

After School Programs
Robotics Club (temporarily suspended)
Palomar participates in the VEX V5 VRC competitions and programs managed by the Robotics Education and Competition Foundation (REC) .  Students are given new challenges each year, and must design, build, program, and drive a robot to complete the challenge as best as they can.  Panthers develop problem-solving and computational thinking skills as they are exposed to our District's STEAM programs.  Furthermore, they build their communication, teamwork, leadership skills to prepare them for the skills of tomorrow. CLICK on the image below to learn more about the Robotics Club.  Or, Click here.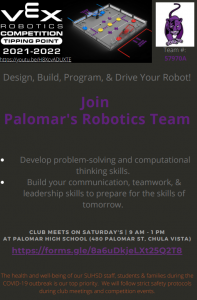 Craft Club
The club is designed for students to get hands-on experience making and learning about art. Each month there is a different craft that students can do during their off periods or lunch or take home with them to make after school.  Students are also invited on field trips to museums, plays, the opera, movies and other cultural events as pandemic safety allows.  This year we have added a monthly book club  too.  Students can participate in some or all of the activities, there are no regular meetings or membership requirements, everyone is invited to any event.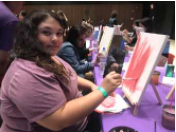 Genders and Sexualities Alliance Club (GSA)
GSA (Genders and Sexualities Alliance) is a club for students of any gender or sexual orientation who are interested in promoting respect, inclusion and equal rights for all people. Students have opportunities to participate in on campus and community activities, attend field trips, earn community service hours and connect with resources available in our community that ensure all youth have their needs met and are treated with dignity and respect.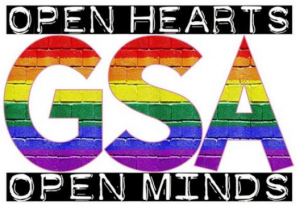 Club Thrive
TEENS 4 CHANGE is a club that provides students with opportunities to explore enriching topics and experiences related to health, social and environmental justice. Emphasis will be placed on community service and leadership opportunities. This is a great way to meet new people, learn new skills, network with potential employers, earn community service hours, strengthen your resume and scholarship applications, and improve your overall level of health!