After School Program
Why Join After School Programs?
Ten incredible reasons to get involved in Palomar's after school programs!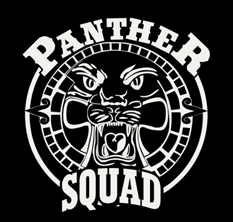 Connecting at-risk students with school, and helping them realize their strengths and interests through enriching activities are keys to their success. Palomar High School is fortunate to have this ability through its before & after school program, which is funded by the 21st Century and Equitable Access grants from the State & Federal Governments. This program has been in a transformational process over the past year few years: Students have taken ownership of the program by naming it the "Panther SQUAD" (Students in Quest of Unity, Achievement and Direction). They also voted to open a new game room called the "Panther Pad", which provides a safe place for student to hang out, play games such as ping pong and foosball, and bond before and after school every day. As a result, student participation and satisfaction with the program are better than ever!
The Panther SQUAD offers students the opportunity to participate in several enriching activities including sports, college & career exploration, science, arts, crafts, music, and student leadership. Some of the most popular activities include the coed indoor soccer team, Health & Leadership Club, College Club, Guitar Club, and Driver's Education. Through these clubs, students have had the opportunity to experience things they might not be able to otherwise: They have visited college campuses, attended professional ballet and opera performances, gone ice skating, and attended overnight camps. Students have also had the opportunity to create crafts and earn community service hours by sewing reusable bags for the homeless in the Craft Club. Students in the Health & Leadership Club distributed these bags to local homeless during the "Day of Hope" event in December, 2016. Furthermore, our STEM (Science, Technology, Engineering & Math) Club engineered and built a trebuchet pumpkin launcher, which won first place in the first annual "South Bay Pumpkin Smash" competition in November, 2016!
The Health & Leadership Club provides Palomar students with many community leadership development opportunities including an overnight camps at YMCA Camp Surf, Camp Marston, field trips to the Museum of Tolerance and "We Day" in Los Angeles, Peer Mediation training, and educational experiences through Friday Night Live (FNL) and San Diego County Office of Education. Health & Leadership Club members also lead campus campaigns including "Natural High" (anti-drug), "Teens Kick Ash" (anti-tobacco), and "Love is Respect" (dating violence prevention), "Day of Silence" (LGBTQ+ awareness), and "Each Mind Matters" (mental health awareness) . Students also have the opportunity to complete the YMCA L.I.T. (Leaders in Training) program, where they learn important job skills and become certified to volunteer in YMCA after school programs and camps. Students can ultimately earn community service hours and invaluable work experience through this innovative program.
These opportunities have made a huge difference in active participants' lives. One student who arrived at Palomar suffering from anxiety, depression, and substance abuse shared his experience in the Health Club: "I'm a happier person now. The Health Club has helped me to mature and learn to cope with my challenges in better ways." Another student said "Getting involved with the Panther SQUAD has in my opinion been the best thing that has happened to me since I arrived at this school last year… I highly recommend new students join… it will bring a different side of you- a side you thought you'll never see…embrace and enjoy the ride!"
If you have any questions about the Panther SQUAD before & after school program, please contact Brian Grady at brian.grady@sweetwaterschools.org